So you've finally decided you're going to do it. You're going to take the plunge and get bangs.
All jokes aside, some people look amazing with bangs. Of course, everyone cites Zooey Deschanel, but she's not the only one.
Plenty of other celebrities look amazing with bangs! Sure, they have stylists, but it is possible for the average person to get awesome bangs. You just have to make sure they're the right style for you.
BARDOT BANGS
This is my personal favorite. The hair isn't actually that short, or only a few pieces are, so it's a great way to experiment with bangs.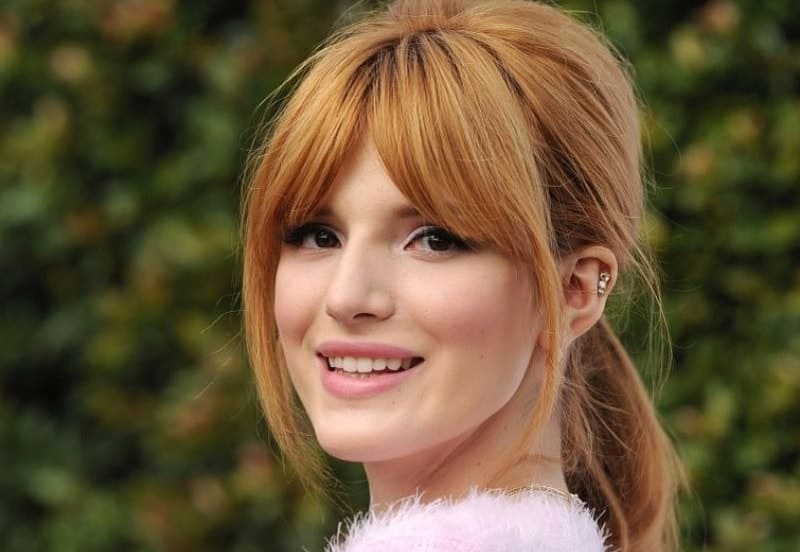 You don't have to always style them as bangs, but it'll help you get used to them.
SIDE SWEPT BANGS
Sidebangs are out, but sideswept bangs are all the rage. Just look at Emma Stone.
These are great if you have a more square-shaped head/jaw and don't want to look too angular. The bangs are also longer and not as thick, so they're not as much of a commitment!
CHOPPY BANGS
These are a great more edgy, messy option if you don't feel like you're the "bangs type".
BLUNT BANGS
Look, I'm gonna be honest. There aren't a lot of people who look good with these, especially if they're thick/shorter. You're really got to have a heart or diamond shaped face, and avoid making them ~too~ straight.
CURLY BANGS
These obviously only work if you've got curly hair.
I'm obsessed with these. I wish I had curly hair so I could get these.
They also have the bonus of being longer, so if you straighten them they don't really seem like bangs anymore.
MIDDLE-PART BANGS
These are basically Bardot Bangs, but shorter and a bit more blunt. But they don't seem that way because they're separated in the middle!
I love these bangs, but my sister says they look like Dwight from the Office. They're great if you have a more rectangular face, and I feel they highlight the cheekbones.
Those are basically it besides short bangs – which I hate so I'm going to ignore – but I just want to show that getting bangs may seem like a huge step, and yes it's annoying to grow them out, but they can look amazing! Especially if you have a big forehead like moi. There are also different ways of styling them, especially if they're long!
Plus, they look so cute when you put your hair in a ponytail.